About
In the summer of 2020 a small group of passionate dung beetle devotees got together to try help these vital ecosystem engineers; this website is the first step in realising that vision.
By producing a website filled with information for farmers, livestock and land owners, vets and anyone with an interst in supporting nature we hope to promote dung beetles and give pragmatic advice as to what you can do to help them.
The team have all given their time and expertise to the project to get the message out there.
The Experts
Project Co-Ordination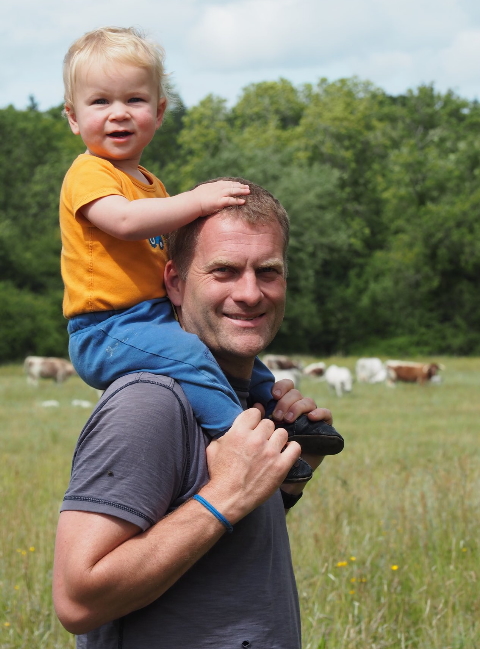 © James Allen
My wife and I are 1st generation farmers who only started keeping livestock about 9 years ago. We don't own any land and started out conservation grazing species rich wildflower meadows for other land owners in the Cotswold.
We now have 50 head of British White and English Longhorn cattle along with around 120 Castlemilk Moorit and Portland sheep. Since 2019 we have been grazing on the Bruern Estate offering prescriptive grazing to support wildflower meadows and soil health.
We sell our beef and lamb direct to consumers through a box scheme and direct to restaurants. We also produce hides and sheepskins for sale, having them tanned in the UK. My wife, Katie, has the wool from the sheep processed again in the UK; she then designs and hand makes high quality wool produce selling them under the brand Loopy Ewes
Grazing with nature is key to how we manage our livestock. A farm walk with Sally-Ann introduced me to dung beetles and the huge benefits they provide to pastures and soil health. These under appreciated warriors need all the help and support they can get.